Jackson Blue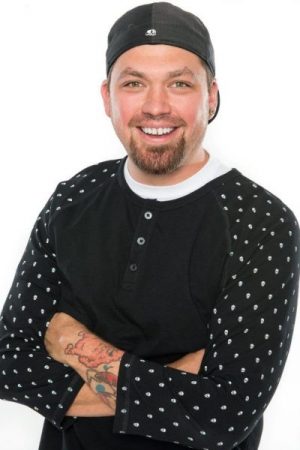 Established in 2007
Started with the simple goal of entertaining. Jackson Blue fell in love with radio as a child. Since he was 8 years old he knew this is what he wanted to do and started mimicking radio DJ's and recording his voice pretending he was on the radio. He's still trying to fake it today.
Jackson Blue was born in Englishtown, NJ, and grew up in the Burlington, VT area. Some of Jackson's earliest on-air radio shifts were heard in Lebanon, NH and in Cape Cod, MA. Jackson then took over afternoons as well as the Music Director duties at KHKS (Kiss-FM) in Dallas. After two years in Texas, Jackson Blue became the morning man and Assistant Program Director at WZFT (Z-104.3) in Baltimore. And all the while he was in Texas and Maryland, Jackson handled nights at WXKS-FM (KISS 108) in Boston. He held down the 7pm to Midnight time slot at Kiss 108 from 2005 until 2013, and in 2014, Jackson crossed the street to also do nights at WBQT, "Hot 96.9" in Boston, owned by Greater Media at the time. After the Beasley Media Group took over that station group in Boston, Jackson Blue moved to the morning drive slot at WKLB-FM, the same station where he is now heard in afternoon drive. Jackson Blue is a big fan of all sorts of music, and he's well-loved by the community in Boston. He's also very active in social media and his listener interaction is one of the keys to his ongoing success.
Our Goal
To make you happy. Period. Sometimes all you need is your favorite song on the air. Sometimes you need to get on the air and speak your mind. Sometimes you just need a comforting familiar voice. We hope to provide all of those for you.

Join Jackson Blue weekdays from 2pm-6pm as he opens up the Whatever Line, Trash'em Thursdays, and Love Shoutouts.