Brooke and Jeffrey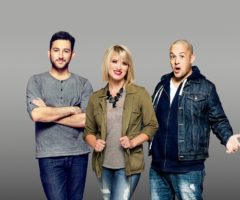 Brooke & Jeffrey bring high-energy, laughs and the best in pop culture conversation to your morning with segments like Phone Taps, Second Dates or Young Jeffrey's Song of the Week.
Listen to clips from the show:

Don't give that creep on that app your number! Slip him the Loser Line number instead and we'll play his awful voicemail on the air!
---
More from the show:
---

Brooke, Jeffrey & Jose​